Buttered pasta isn't just for kids! Browning the butter first will elevate this pasta into an adult version of this classic dish!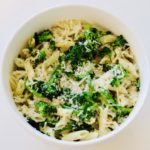 Print Recipe
Brown Butter Pasta
Ingredients
1

box

penne pasta

1

stick

butter
Notes
Cook your pasta in heavily salted water
While the pasta is cooking, add your butter into a sauce pot
Cook on medium heat for about 5 minutes, whisking frequently (never leave this butter alone.  As it gets close to being done, it will foam up on you, so keep a close eye on it always)
Shortly after the butter foams, it will be done.  As you whisk, you'll see the butter turn to a deep golden color.  Remove from heat.
My favorite way to serve this pasta is with a big bunch of chopped Broccolini and of course, Parmesan cheese.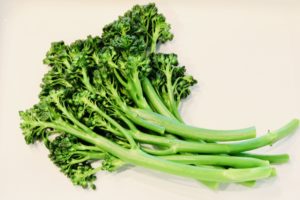 For the Broccolini, I fill a saute pan with about 1/2 inch of water and boil the broccolini for 2-3 minutes.  Then chop it up in bite sized pieces.  Of course, you can use any vegetable that you like, or none at all.