These days, times are hard for all of us, but they're especially hard for many of our kids. Something that might bring an extra smile to their face is an extra special fun lunch! It won't take you that much more time and you don't need to buy anything fancy to brighten up a typical boring mid day meal. Have some fun with these and let the kids help too!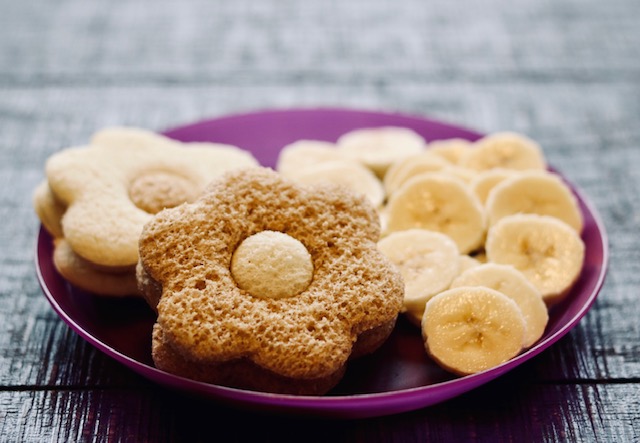 Use your child's favorite cookie cutter shape and turn a plain old PB&J into something to remember! For these, I use a flower shaped cutter along with an extra large piping tip to cut out the middles. I use both white and wheat bread and change up the middle color for the flowers. Just remember to cut your bread BEFORE you spread the PB&J to make cleanup easier!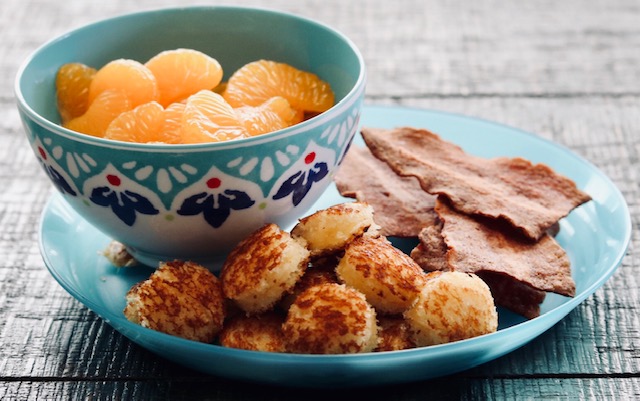 Take a simple grilled cheese sammy and turn it into fun Golden Coins! I make the grilled cheese and use an extra large piping tip to cut out little circles. BONUS – I get to eat the left over bits! My kiddo also loves Turkey Bacon, which is a great lean protein, so I make it for her often. Serve it up with some fresh fruit or some carrot sticks and you're good to go!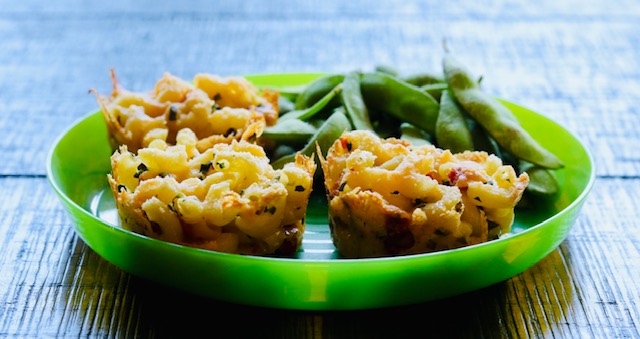 Pasta Cups are super fun and they are also a fantastic way to use up any left over pasta! These ones are filled with pepperoni and spinach, but you can use anything that you have on hand. Mix your leftover pasta with grated cheese and any other filling that your kiddo likes. Place spoonfuls of the mixture into a cupcake tin and top with parmesan cheese. Bake for about 10 minutes and let them cool in the tin until they're set. My daughter likes hers served along with a side of Edamame.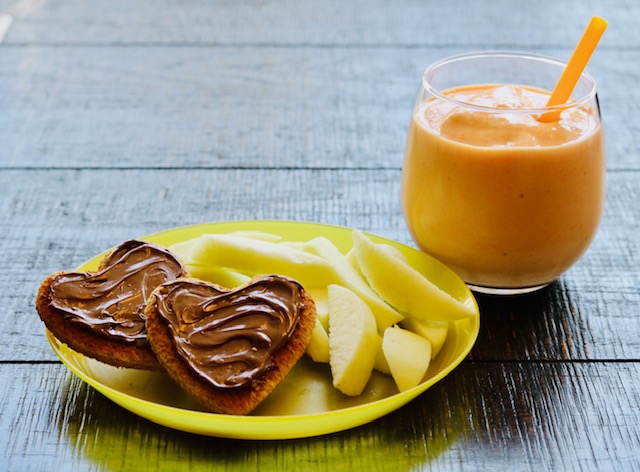 My kiddo loves Nutella. I mean LOVES. She would eat it on anything if I let her. For this lunch, I just use a heart shaped cutter on some whole wheat bread and toast the hearts in the oven, before spreading them with Nutella. We all know plain Nutella toast isn't the healthiest of meals, so I always add her favorite Sweet Potato and Carrot Smoothie and some fresh fruit to go along with it. You can find the smoothie recipe here on the website too!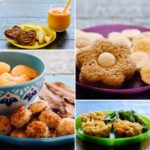 Print Recipe
Lunch – Just for Kids